Social Livelihood Development Program (SLDP):
Improving the Quality of Life of rural communities is the ultimate goal of our Social Commodity program. SLDP started in 2018. The main purpose of the program is to enable rural populace to acquire quality of life improving items without causing financial stress. Under this program we sell products to our members and they pay its price in Equated Monthly Installment (EMI) and cash.
Currently through our branches we are offering products like Refrigerator, Television, Sewing Machine, AC, Washing Machine, Grinder, Laptop, led bulb, Rice cooker, Presure cooker, Celling fan, Non-stick kitchen appliance and solar panel. We are working on expanding our product offerings.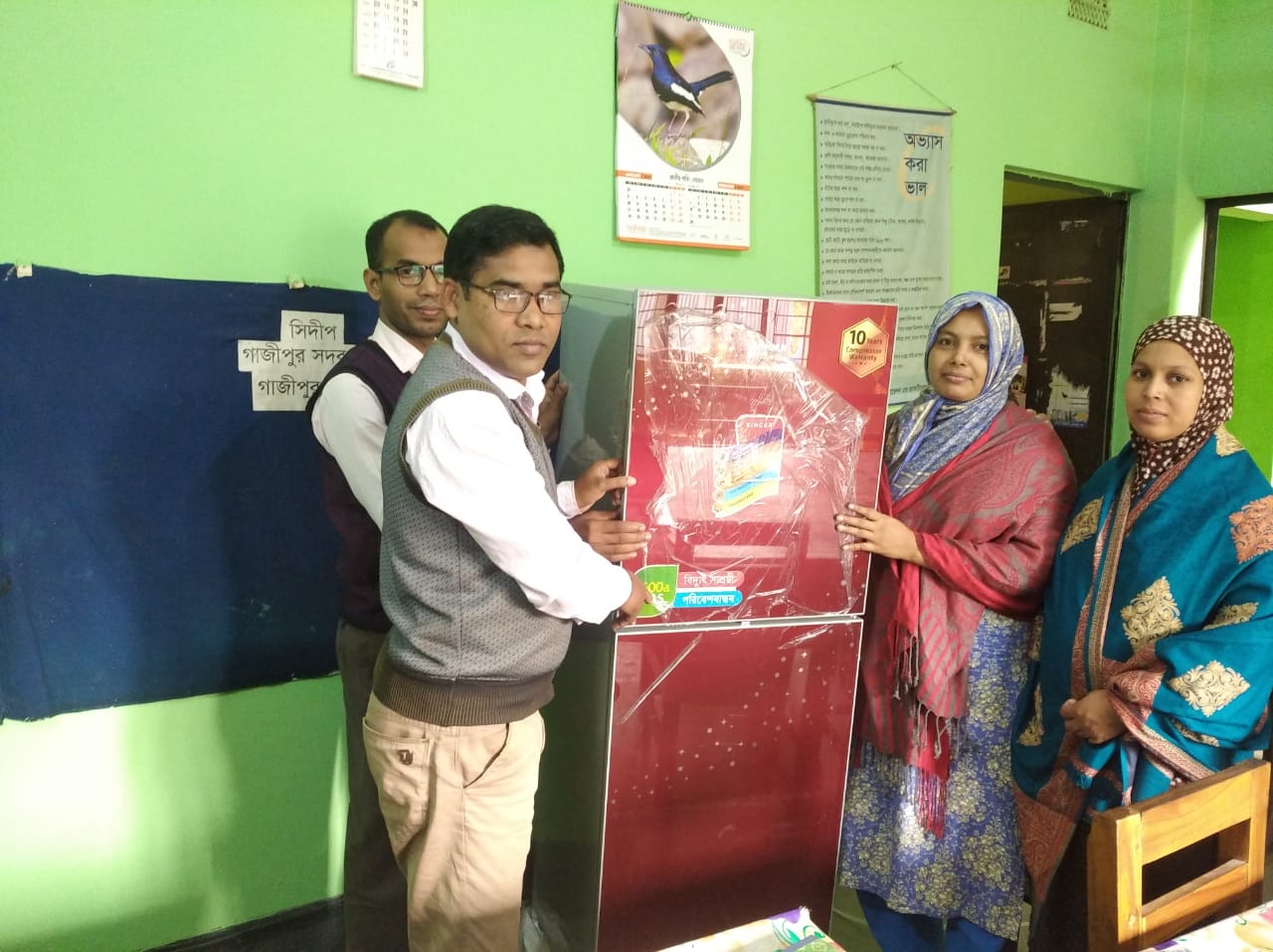 Benefits of Livelihood Development Program:
Instant products receive, pay later.
No extra documentation requirement.
Monthly small payment without incurring extra fees or charges.
After sales services even in remote areas.
Significantly lessen financial stress on low income families.
For low income families purchasing a product like Refrigerator, Television with full payment is taxing on their savings and income. With the help of social commodity program they can afford these easily. Currently we partnered up with renowned brands like Singer, Walton. We are working on partnering with other brands.
Sales overview 
  As of December 2021 our total sale is 56592 units of products.
Total product sold